Dasara Movie Review
Dasara Movie Review
Normal Star Nani is preparing for the greatest bet in his profession. Coordinated by Srikanth Odela, Dasara is a rural Telangana-based town show. Keerthy Suresh played the main woman and the music created by Santosh Narayanan is a huge hit. Sudhakar Cherukuri's SLV Films are the makers and the film is raising a ruckus around town today. Nani's ultimate confidence and terrific promotions, let's see if the film has reached expectations.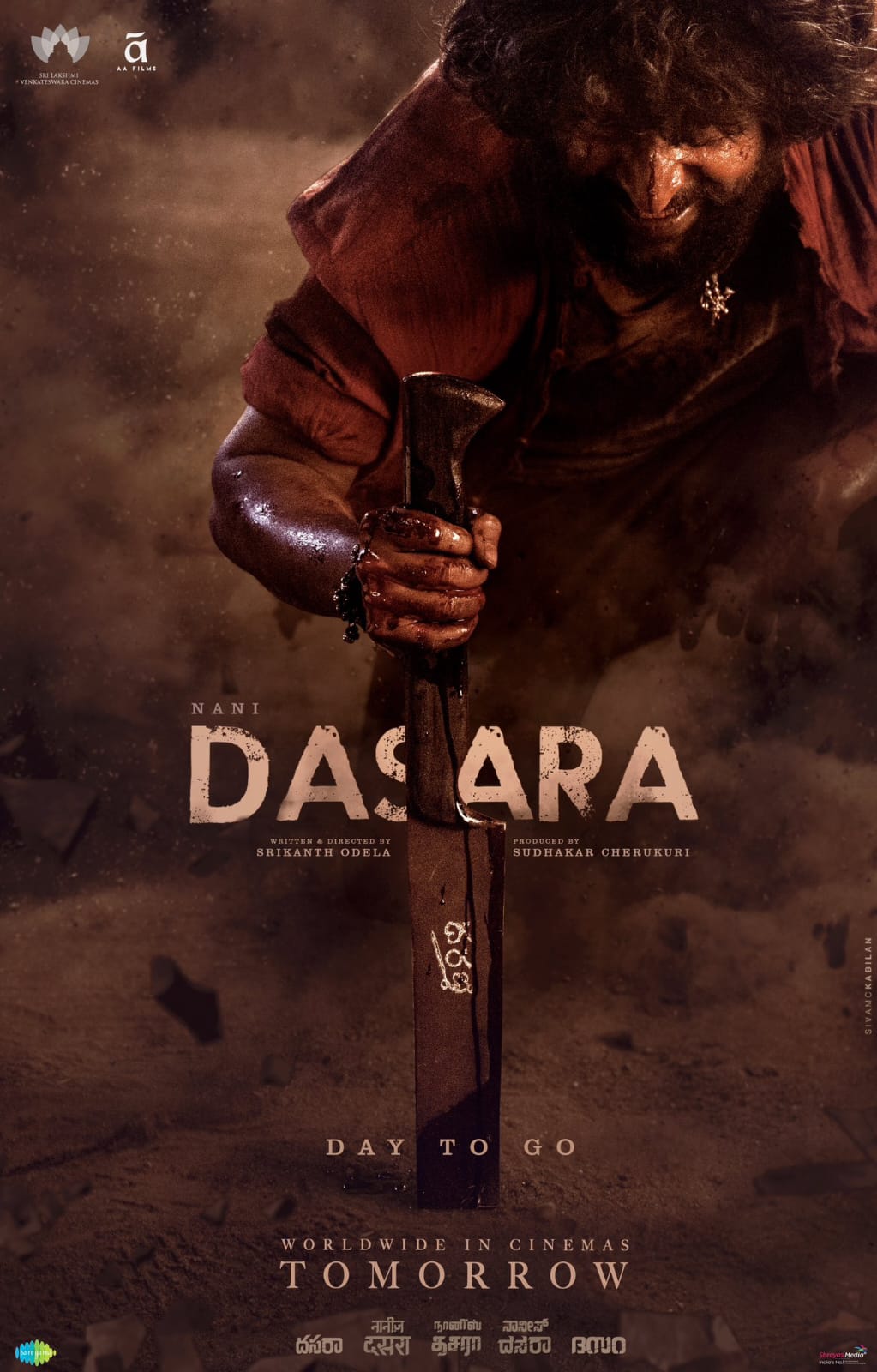 Story: Set in Veerlapally, a small village in the nineties, Dasara's story centers on Dharani (Nani), Vennela (Keerthy Suresh), and Suri (Dheekshit Shetty), childhood friends. Dharani loves Vennela, but she has Suri in her mind. Meanwhile, people's lives in Veerlapally revolve around Silk Bar and coal mining. What happens when local politics and love cross paths and give a shocking twist in Dharani's life? The movie's basic plot is how Dharani and Vennela find love with each other.
The movie revolves around friends and revenge drama set up in Telangana nativity. The Telugu film industry has seen many revenge plots but it's always important how to narrate the story. Director Odela Srikanth made a great choice in selecting the Telangana backdrop and sticking it to the core. The authenticity of the backdrop is executed very well, and the culture has been shown accurately.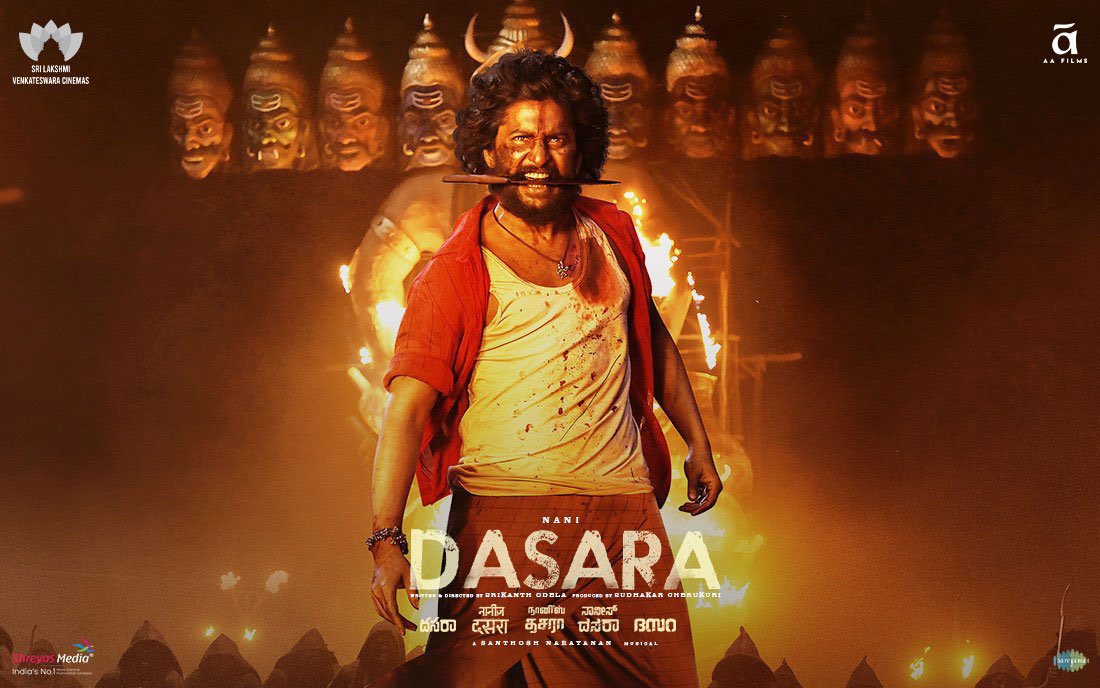 Since the director came from the Sukumar school, the expectations were high. Srikanth lives up to the technical brilliance of the school, however, he revealed an important and brilliant twist very early in the second half. That's why this film will be unique rather than a masterpiece. Also, I personally felt the movie has shades of Rangasthalam.
Performances: Nani has outdone himself. He is fantabulous as Dharani. His acting can only go higher for each movie. His slang, Body Language, Screen presence, and emotions are top-notch.
Keerthi Suresh is excellent and Vennela.
Dikshit is very good as Suri. All the lead actors did a commendable job.
Samudrakhani, Saikumar and Poorna, and others did their job perfectly in the role.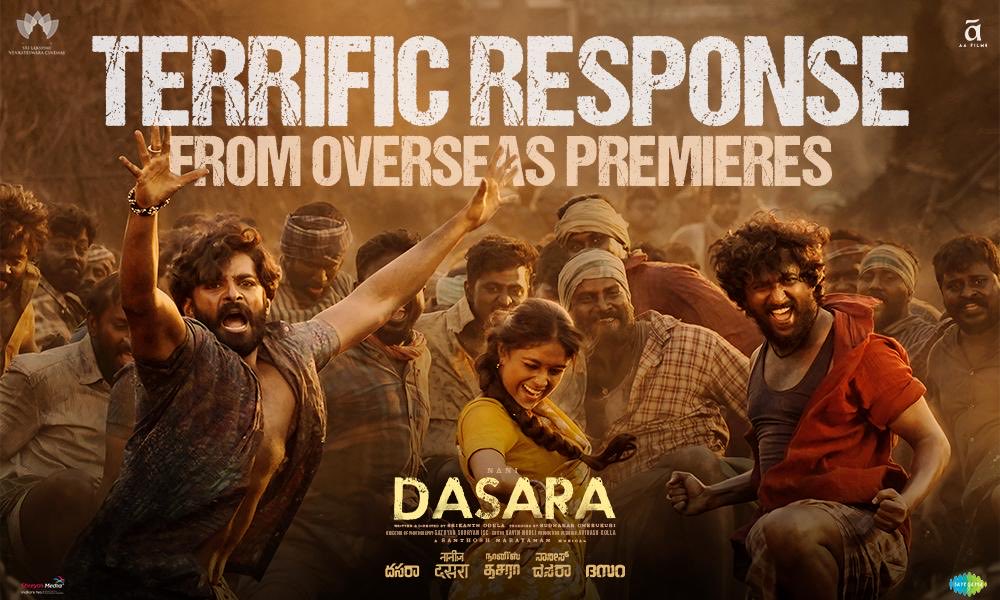 Pluses:
Lead Performances
Setup of the Movie – Authenticity of the Nativity and the Rawness.
Technical Brilliance of the director. Few shots are lit.
Cinematography
Good Background Music 
Most of the film has Terrific Intervals and Climax – whistle worthy A Brilliant Twist post interval
Negatives:
Slow-paced Narration in the First and Second half.
BGM could have been great.
A few scenes' impacts were let down due to BGM.
Editing could have been better.
A brilliant twist is revealed early in the film and the narration goes flat.
Few rushed scenes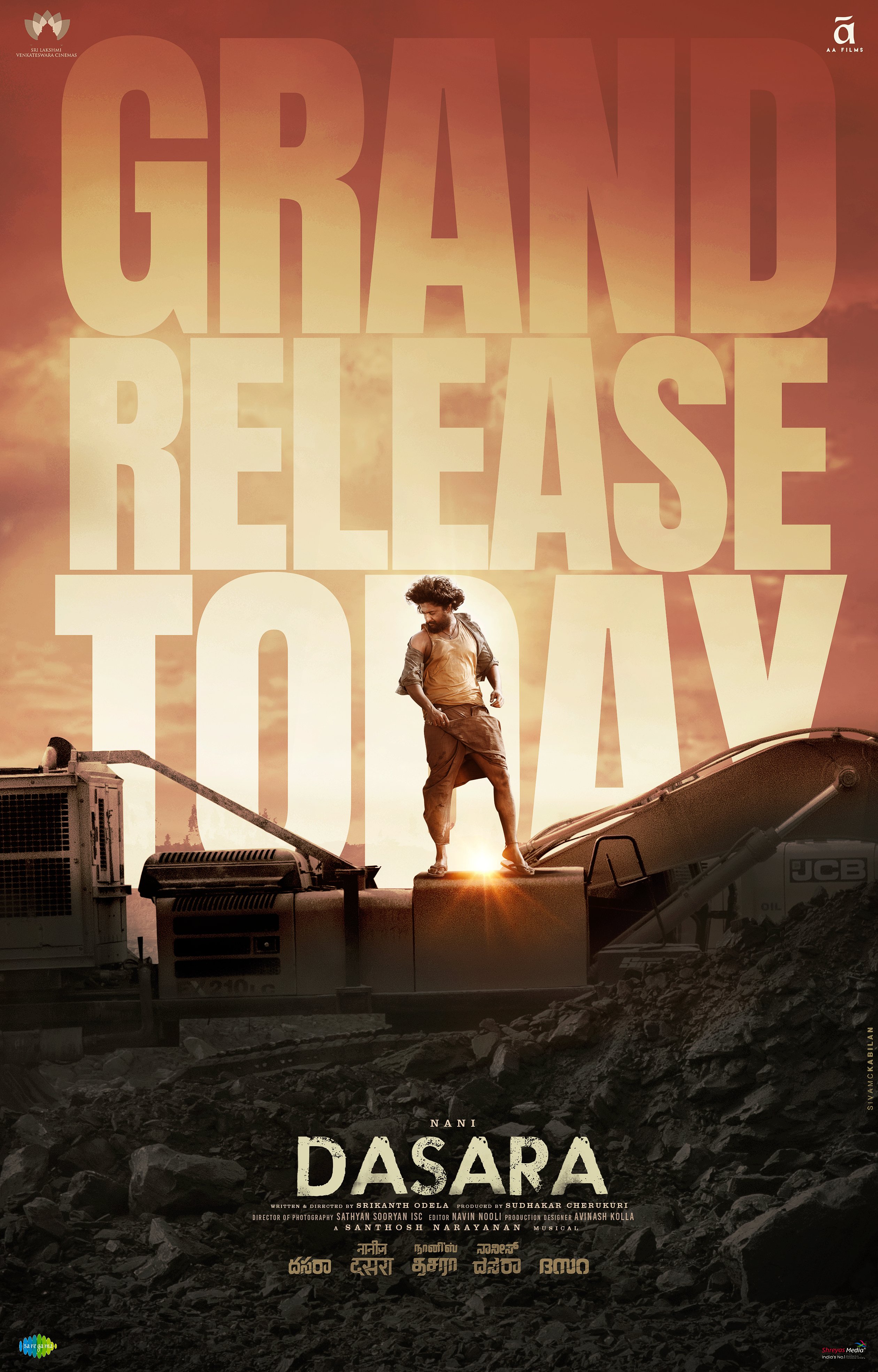 Final Verdict: Dasara movie is good, got has a few shades of Rangasthalam. It could have been a masterpiece but will remain as Unique as a brilliant twist is revealed early, the narration goes flat in 2nd half and lacks punch. Go for Nani's exceptional performance. Interval and Climax it's a DasaRAWWWWW
Rating: 2.5/5