is it worth watching the criminal justice season 3 review of the Pankaj Tripathi Hotstar web series?
is it worth watching the criminal justice season 3 review of the Pankaj Tripathi Hotstar web series?
season 3 of the criminal justice franchise on Disney plus hot star has been topping the streaming viewership charts clocking in between 5 and 10 million views almost every week since its first episode dropped last month does it live up to the hype of its crazy viewership?
let's break it down directed by Rohan sippy Criminal Justice season 3 Once Again offers a new case and story centered on every man Underdog lawyer Madhav Mishra played by a show Saving pankar's Tripathi this season presents a whodunit murder mystery.
after popular child star and National, Treasure Zara is found dead all evidence points to her unstable jealous stepbrother Mukul but did he do it enter the lovably righteous defense lawyer Madhav Mishra who swoops in to defend Mukul and help uncover what really happened now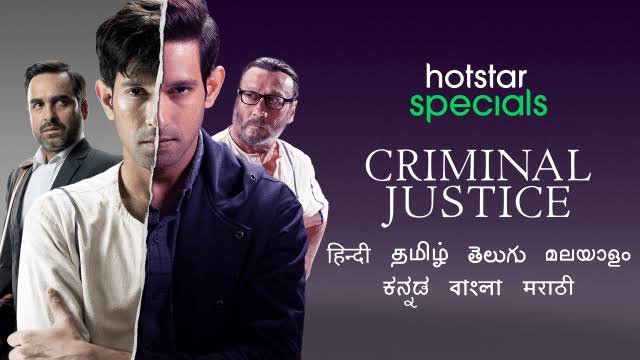 I could tell you that Criminal Justice season 3 feels like possible ambient viewing at best I could tell you that it offers flat unimaginative storytelling which fails to create much atmosphere tension or mood
I could tell you that the show doesn't earn its 8-episode life and certainly doesn't earn the new episode every week structure I could tell you that It suffers from a serious case of adults attempting to write truly unbearable cool youths young people characters
I could tell you that the plot feels strikingly similar to Apple TV Series defending Jacob which was also about an unstable Shady teenage murder suspect but all I really want to tell you is they literally forgot to…
is it worth watching the criminal justice season 3 review of the Pankaj Tripathi Hotstar web series?
Remove a green screen in one episode this is seen at the end of the third episode during Zara's funeral where we see her family mourning around a fire and suddenly we see them against a green screen it would appear that the makers clearly forgot to remove it.
until later in the scene, they show us the same green again and it appears to be a very bright place green wall so maybe instead of removing the green screen they just try to play it cool and own it and build it into the scene or was it actually a green screen.
was it just a regular weird green wall or are they just playing mind games with us I gotta tell you those precious few minutes of my investigation into the great green screen Fiasco of 2022 had me more engaged than any of the actual investigations?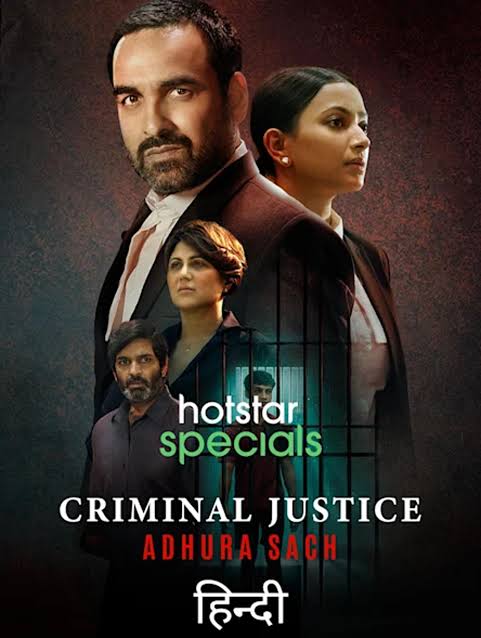 in this show Criminal Justice season 3 is yet another uninspired remake from the now tiring collaboration between the hot star and BBC Studios India known for the laziest remix in town the only other noteworthy mystery on offer.
here is how it took seven writers to conceive something so functional season 3 is never unwatchable it has a strong premise on all the cool beats of a solid crime drama we get a fractured family with hidden secrets a high profile Murder set in the world of Show Business crazed fans creepy stalkers and a flashing media trial but it's a story that's poorly fleshed out unevenly structured and brought to life by flat filmmaking so much so that even the more promising elements get lost…
is it worth watching the criminal justice season 3 review of the Pankaj Tripathi Hotstar web series?
Amidst a dull narrative, the courtroom argument scenes for example are enjoyable to watch I also like how the season has its heart in the right place with Madhav lecturing us about the law and due process and the difference between Justice and revenge and the dangers of media trials and public opinion.
but the fact is Madhav Mishra who's brought to life with gentle detached ease by a delightful Pankaj Tripathi is a character who deserves a better show and in the first three episodes, it literally feels like he's in another show a kind of workplace comedy That's Heavy on humor it's totally jarring and entirely at odds with the murder investigation Thriller show.
that he's inhabited questions as the prosecuting lawyer bring some sense of credibility to the proceedings but where season 3 particularly struggles is with young Aditya Gupta as main character mukula.
as the jealous resentful brother accused of murdering his stepsister we get an uncomfortably shrill Aditya Gupta armed with the vibrating intensity of a massage chair in his attempt to Showcase an unstable teenager with mental health issues.
I couldn't help but wonder what talented actors like Arya's Viren were Irani or the fame games lakshmir Saran could have done with this role instead Criminal Justice season 3 works best when it's constantly in motion focusing on the investigation.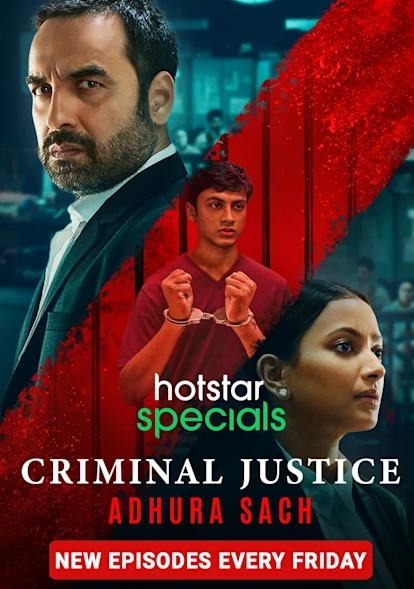 and plot developments rather than stopping to dwell on the emotional state of its poorly fleshed-out characters…
is it worth watching the criminal justice season 3 review of the Pankaj Tripathi Hotstar web series?
Disney plus Hotstar is reportedly the biggest Indian streaming platform every show they make is a fairly massive audience regardless of the level of Storytelling and it's honestly just heartbreaking to see them squander their scale and reach for me.
Criminal Justice adura Saj doesn't come together because at its best you want to know who the Killer is and the Eight Episodes it takes to get the answer feels like the price you're paying to find out crime dramas like this fail.
if all you care about is the destination with little interest in the journey you can watch Criminal Justice season 3 on Disney Plus Hotstar would I recommend this show to a friend I wouldn't but at 5 million views a week chances are they've already seen it